Before we get to the 10 reasons why you need to switch to ActiveCampaign for your email autoresponder, let's have storytime!  
Here goes nothing…
My Story Switching from Aweber to GetResponse and then Finally to ActiveCampaign!
When I first got into affiliate marketing, I went with AWeber because of one reason.
It's supposed to be the most affiliate marketing friendly autoresponder (AR) on the market.
Which don't get me wrong, I was able to email out direct links of my affiliate offers and lots of other awesome stuff.
The problem: There was virtually no automation in sight and the UI was horrible.
So, I said enough after 3 months and switched to GetResponse!
Switching from Aweber to GetResponse…
You might be surprised by this but my time spent using GetResponse was short lived. 
Take a look at the image below.
I put an arrow pointing towards build from scratch, since t
he main reason I switched to GetResponse was due to being able to build my own automations from scratch.
The problem: The Build from Scratch feature is unavailable once your free trial ends and you're stuck using the templates (P.S. You can only make do so long with templates…)
The templates can literally not be edited at all with any additional blocks.
The only way to do a build from scratch automation was by purchasing the $99/month plan right out of the gate after the free trial (
)…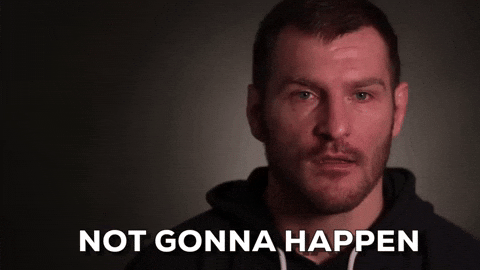 I couldn't stand this! It felt like I had been robbed of the time that it took to change out all my optin pages.
Hence, I decided to make the final switch… from GetResponse to ActiveCampaign!
The Final Switch from GetResponse to ActiveCampaign…
Now at this point several months into my affiliate marketing journey, I had surprisingly heard quite a bit about ActiveCampaign.  Plus, a lot of marketers seemed to be using it.
Of course, there was always this nagging question:
Can ActiveCampaign be used to promote affiliate offers?
If you're not aware, they tend to be quite a bit more nit picky with affiliate marketing.
The best way to get around this is by using a bridge page for your offers as seen below.
Yes, this is a little bit more time consuming but well worth it.  The automation capabilities with ActiveCampaign are in my opinion simply unparalelled.
Plus, I\'ve actually been able to get around using a bridge page by using a link tracking software called ClickMagick (P.S. You need ClickMagick if you're a marketer)
I simply setup my own custom domain to track links with ClickMagick and haven't had any problems whatsoever with sending out emails through ActiveCampaign with direct links to affiliate offers.  And I've sent thousands of emails already!
Here's an example of what a custom domain vs. the affiliate link looks like:
http://davidandrewsandy.com/clickfunnelsfree
vs.
https://clickfunnels.com/?cf_affiliate_id=1540461&affiliate_id=1540461&aff_sub=dashboard&aff_sub2=trial
To be on the safe side, you can always turn on cloaking for your tracking links in Clickmagick.  This will allow the affiliate link to be completely hidden instead of redirecting upon the click.
I have had ZERO problems using these methods for sending out emails with ActiveCampaign.
So… Why should you switch to ActiveCampaign?
1. Extremely Powerful Email Automation
First, ActiveCampaign has extremely powerful automation capabilities that are all-inclusive even at the base level for the $9/month plan.  If you're getting started with email marketing, then I recommend going with the cheapest option. 
Take a look at the breakdown in the ActiveCampaign Pricing table below for 500 contacts.
2. Email Deliverability
ActiveCampaign has some of the best deliverability rates (if not the best) compared to every other email autoresponder out there.  Check out the table below.
Source (EmailToolTester)
3. Free Expert Migration Service 
ActiveCampaign has an amazing free expert migration service.  This means that you don't have to worry about recreating your optin forms or email templates.  ActiveCampaign does it all for you! 
4. Contact Profiles
Once someone opts in to your list, you'll get them as a contact in ActiveCampaign.  I always find it interesting to look out my top contacts to see how they've interacted with my emails and what tags they have.
You can see my contact profile below, which is from ActiveCampaign.
5. Contact Tagging
Contact tagging is quite possibly one of my favorite features in ActiveCampaign believe it or not!  Here's a little trick that I like to do for organization.
What I do is I have three main tag categories: Source, Interest, and Purchase.
From there, I break down the source into where my contacts came from.  Whether it be my blog, Facebook Group, Instagram, or Pinterest I have it all laid out for me.  I know exactly what each contact is interested in as well as whether or not they have purchased a certain product.
Take a look at the quick infographic I made below on contact tags. 
6. ActiveCampaign Support
Support is oftentimes overlooked.  However, when you need a helping hand, it's important that you've got one to get your issue resolved. 
The great news is that the support for ActiveCampaign is phenomenal.  They have 24/7 support.  All that's required is for you to shoot them a message and they reply right away.
7.  Campaigns (aka Email Blasts)
Let's say you want to promote a new product and you want to send out a quick email to your list.  These emails are known as campaigns in ActiveCampaign.
There are several options to choose from when you go to do this:
You'll see from above that not only can you send out one-time campaigns but also an automated sequence of emails. This is great if you're wanting to still promote something on a one-time basis but feel like you need to do that over a few emails.
8. Resending Campaigns in ActiveCampaign
Having the ability to resend your campaigns is probably a feature that's often overlooked if we're being honest.
I personally like the fact that with the click of a button you can resend your campaign only to those who never opened the previous email you sent out. 

9. Contact Open Trends
A lot of times you look at data and don't do anything with it.  Well, ActiveCampaign gives you lots of useful data on your contacts that should be used to increase your email open rate.
One of those is the contact open trends. 
This tells you what days your contacts are most likely to open your emails and also what hour is best to send them.  Now, when you create your automation you can choose to only send a certain email at a specific time on a specific day.
10. ActiveCampaign Makes Writing Emails Fun!
In reality, the only way for email marketing to work is if you're sending out emails on a consistent basis.  And the only way to send out emails on a consistent basis is if you are at least somewhat enjoying writing them.
It's important with every email you write that it comes from you.  It needs to have your own voice in it.
A lot of times people try to weigh you down with all of the fine details of email marketing.
Truth is, you just need to write emails with a purpose.  Hopefully, that purpose is to be able to share information on a topic you believe is valuable to the person you're writing to…
So valuable that it just might change their life. 
If you enjoyed this post on ActiveCampaign, be sure to check out all of my favorite marketing tools here.  Feel free to check out more of my blog as well.
Don't forget to give this post a share and comment below if you use ActiveCampaign!
Suggested Posts For You…
Affiliate Disclaimer
I hope you enjoyed this post on the 10 Reasons Why You NEED to Switch To ActiveCampaign. I'm an independent ActiveCampaign Affiliate, not an employee. I receive referral payments from ActiveCampaign. The opinions expressed here are my own and are not official statements of ActiveCampaign.