Are you a freelance digital marketer? Do you want the best digital marketing tools on WordPress?  Well, get ready because you're about to start crushing it with the top WordPress plugins for digital marketers! 
You want the best and only the best. 
I'm going to share with you exactly what my top WordPress plugins are that I use on a daily basis for my blog.
Now, let's have some good ole' WordPress fun!
You can download a spreadsheet of the best 100 WordPress plugins ranked by niche below…
"The money is in the list!"
But not just any list… you're email list!
Hopefully, by now you've heard this age old saying because it's 100% true!
Your email list is one of the few assets that you OWN as a marketer.
There's no better plugin to do the job and get you leads on autopilot than Thrive Leads.
It's another plugin from Thrive!
Why?
Because they're absolute ballers!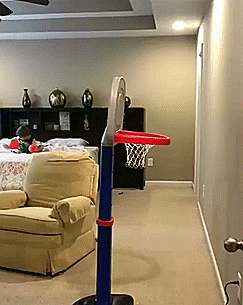 "Nice shot!"
Now, back to the content…
I absolutely love Thrive Comments because it's just a super clean way to post comments.
People can "like" comments and share a specific comment on social media (further promoting your website).
My favorite feature: You can turn comments into conversions (that's another email to add to your growing list)! 
This one's really cool.
It takes tracking of visitors to your site to a whole new level.
You can create actual heat maps of what visitors click on and can see how long they've spent on the site.  See the example below.
But that only scratches the surface!
You can even record users as they go through your site and see EXACTLY how they interact.
Pretty neat. You can get all the details and install the plugin here for free. 
PixelYourSite makes Google Analytics and Facebook Pixels super easy to install.
Or any tracking code for that matter!
With this single plugin you can track your visitors and the events they trigger.
Hopefully, you've seen a theme so far with these plugins that it's all about getting as much data as you can.
Sure, it might be a little bit of upfront work but you don't have to touch it afterwards and you'll thank yourself later.
Social Warfare is the stakes its claim as number five on my list of top WordPress plugins. It's the WP plugin that I use for my social media.
It allows you to get shares easily of the blog posts you create.
It's lightweight and lightning fast so it doesn't drag down your site's loading time.
Check it out here to get more info on the plugin and install it on your site.
WP Chatbot lets you implement a chatbot into your WordPress website.
Now, there's a lot of different chatbot options out there for plugins. 
However, WP Chatbot is awesome because you can actually get anyone who messages you to be added as a subscriber to your Manychat account if you've got one.
This is invaluable as you've got another list building mechanism: Facebook Messenger.
By now you hopefully know how important that is.
Best part, the plugin is free! Go ahead and install it here. 
It does exactly what it sounds like.
Autoptimize automotically optimizes your entire site with the click of a button.
All in the name of speed.
Because who doesn't want a super fast site?
TablePress is an essential plugin if you want to share sortable data with your audience.
It's a quick and easy-to-install plugin that allows you to put tables into your posts.
This one's another plugin focused on speed.
It's claim to fame is that it gives your site at least a 10x improvement in overall site performance when fully configured.
The only way to find out if that's true is by installing it yourself here!
This one's a no brainer!
Use this plugin to literally duplicate any post of your choosing and get started creating content faster and easier.
You can install it here for your site!
Closing Thoughts
Well, that's all I've got for now.
I sincerely hope you found some amazing and super useful plugins to start using on your site today.
Be sure to give this post some love by sharing it with the world!  Head over to my EPIC guide on the 101 best WordPress plugins ranked by niche to get even more plugin ideas.
You can also check out all of my favorite marketing tools and bonuses for products that I review.
If you've got a plugin that you use regularly for your own site that I missed, then drop a comment down below. I'd love to hear from you! Have a good one!
Suggested Posts For You…
Affiliate Disclaimer
I hope you enjoyed this post on the Top 10 WordPress Plugins for the Aspiring Digital Marketer. I am an affiliate of several of these plugins and receive referral payments at no additional cost to you if you choose to purchase a paid plugin. The opinions expressed here are my own and are not official statements of any of the companies mentioned in this post.